Why should you hire Jeff Alt to keynote your event? He will inspire, entertain and educate your audience with his highly acclaimed "Lessons from the Trail." His expert advice, adventures & books have been featured on ESPN, CNN-Radio, FoxNews.com, Hallmark Channel, ABC's the List, USAToday.com, in Backpacker Magazine, SHAPE, Women's Health, Fitness RX for Men, Chicago Sun Times, and many more! Jeff's best selling Appalachian Trail book, A Walk for Sunshine, won the GOLD in the Book of the Year Awards and first place in the National Best Books Awards. All of his books are award winning; including his new national park children's series, The Adventures of Bubba Jones.
Jeff Alt is a talented speaker, hiking and camping expert, and an award-winning author of seven books. He is a member of the Outdoor Writers Association of America (OWAA). He has shared his transformational "Lessons from the Trail" with thousands. He filmed a Tedx Talk about his Appalachian Trail journey. Alt holds a business/ marketing degree from the University of Toledo and a master's degree from Miami University in Speech Language Pathology with a minor (thematic sequence) in environmental science. Jeff's career spans several industries as an award-winning sales and marketing professional, a speech language pathologist, an educator, professional speaker and outdoor author/ writer. For over 20 years he has hosted the annual Sunshine Walk, 5k Run and Roll, inspired from his Appalachian Trail journey, which has raised over a half of a million dollars to support people with developmental disabilities. Alt has been hiking since his youth. He has walked the entire 2,160-mile Appalachian Trail, the 218-mile John Muir Trail with his wife, and he carried his 21-month old daughter along the coast of Ireland on a family hike. His son was on the Appalachian Trail at 6 weeks of age.
CLICK HERE to see some related websites that Jeff Alt finds interesting or useful.
Join the growing list of Jeff's Speaking Clients in business & industry, churches, conventions, education, healthcare, sales / marketing, & parks. Partial list:
AAA Travel Show (Columbus, OH)
Association of Administration Professionals (Ohio)
Bridgewater College
First Financial Bank
Ford Motor Company (Sharonville, Ohio)
Georgia Speech Language Hearing Association
Missouri Speech Language Hearing Association
Ohio Parks & Recreation Association
Prairie Health Care Material
Risk and Insurance Management Society (Charlotte, NC)
Senior Living
Uline
University of Virginia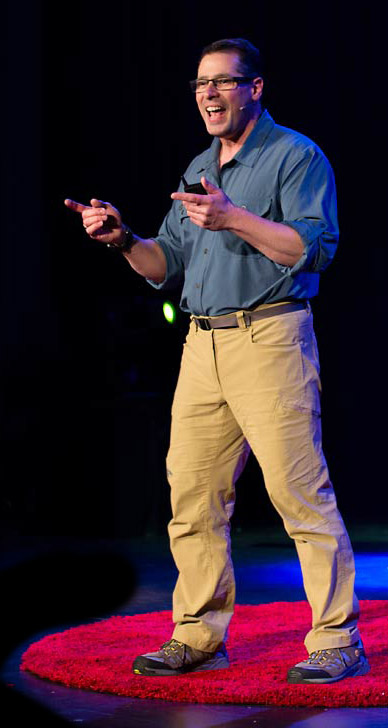 "…[Jeff] provided valuable insight and information and will be useful for our attendees as they move forward following the conference… thank you for being such an important part of our event!"
– Wisconsin Integrated Resource Management (WIRM) Conference Planning Committee