A National Park Book Series
The Adventures of Bubba Jones
Time Traveling Through the Great Smoky Mountains
(Paperback; 9780825307867; $9.99; Beaufort Books; fiction; Age Range: 8 – 12; Grade Range: 3 – 7; Lexile Measure: 960L)
Tommy "Bubba Jones" and his sister Jenny "Hug-a-Bug" learn more about the Great Smoky Mountain National Park than they ever thought they would when Papa Lewis lets them in on a family secret: The family has legendary time traveling skills! With these abilities, Bubba Jones and Hug-a-Bug travel back in time and meet the park's founders, its earliest settlers, native Cherokee Indians, wild animals, extinct creatures and what the park was like millions of years ago. With this time traveling ability also comes a family mystery but the only person who can help solve the mystery is a long lost relative who lives somewhere in the park. Explore the Smokies with Bubba Jones and family in a whole new way.
The Adventures of Bubba Jones makes Backpacker Magazine's 'Five Adventure Books You Need To Read This Summer.'
August, 2017 The Adventures of Bubba Jones series was optioned for film.
November, 2016 The Adventures of Bubba Jones books placed as award-winning finalists in the "Best Books" awards by USA Book News in the Children's education and fiction categories
"[One of the] Top Five Adventure Books You Need To Read… Alt blends backpacking with "The Magic Tree House." Bubba Jones and his family have the ability to travel through time. They use these powers to explore Great Smoky Mountain National Park, from its early settlers, to its logging days, to its park inauguration. This clever spin on children's outdoor literature is sure to make every kid want to hit the trail."
"It has been said by many librarians that the Harry Potter books of the recent past–with their creative character development and imaginative plots–brought youngsters back to reading books. In that same light, Jeff Alt's creative new book, The Adventures of Bubba Jones: Time Traveling Through the Great Smoky Mountains, holds the promise of bringing kids back to nature and the great outdoors. Alt, a fine writer and a skilled outdoorsman, has created a wonder world for young readers in this lively historical fiction set in the misty peaks and hollows of the Smoky Mountains of Tennessee and North Carolina. Blending geology, biology, history, fantasy and outdoor adventure, Alt's endearing characters take young readers on a magical "time-travel" through the Smokies. Along the way, they'll have a cracking good read while also learning a lot. And that's what historical fiction, for young and old, is all about."
Great Smoky Mountains National Park ranger (ret.), and the author of Old Smoky Mountain Days, The Natural Arches of the Big South Fork, and a contributor to The Encyclopedia of Appalachia
"Jeff creatively weaves a tale of discovery by integrating the cultural and natural history of the Great Smokey Mountain National Park into a family's hiking adventures to the major interest points in the park. Readers are captivated as they travel through time to experience the thrill of outdoor discovery and natural history of the park along the trails, giving them the information necessary to replicate their own Great Parks adventure."
Elementary Science Teacher
"The use of 'time travel' in the Great Smokies is certainly a new idea, and I find it to be a delightful way to interpret the area, and a method of factual presentation which captures the reader's interest most effectively. It is evident that Jeff Alt has done exhaustive research, and has presented the characters truthfully, and with respect. The Adventures of Bubba Jones holds the reader's interest, and makes one not want to put it down. The family characters that Jeff Alt created show a sincere, genuine, and respectful interest in the people that they meet in time travel. I like the discussion questions that are presented. They stand to be an outstanding educational tool for teachers."
Great Smoky Mountains National Park ranger (ret.) and co-author of Meigs Line
"Very highly recommended for school and community libraries for young readers ages 8 to 12."
Midwest Book Review Children's Book Watch
Recommended by National Geographic for older elementary kids interested in national parks and as a read aloud for younger kids.
"Kids (and grown-ups) will love this adventurous time-traveling tour of the Great Smoky Mountains. Jeff Alt has woven the science and history of the Smokies into a family adventure that's so fun-filled kids won't even realize how much they are learning! Can't wait for the next book!"
author of the Next Time You See picture book series and co-author of Picture-Perfect Science Lessons
"…Alt's exciting, inquisitive and engaging writing style reflects his sense of adventure…"
"…The book is geared toward youth…although readers of all ages will enjoy the adventures and be inspired to experience the Smokies in person…Alt weaves well researched facts about the Smokies into the story and provides a curriculum guide as well as discussion questions…"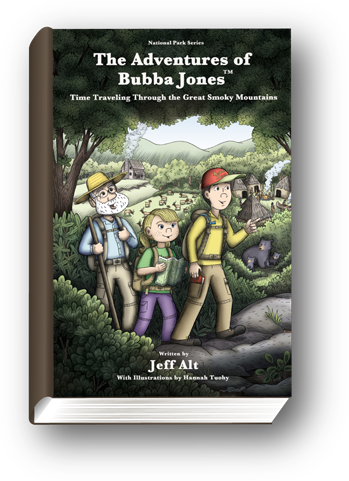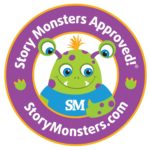 Kid Tested!
Judge Certified!