A National Park Book Series
The Adventures of Bubba Jones
Time Traveling Through Shenandoah National Park
by Jeff Alt with illustrations by Hannah Tuohy
(Paperback; 9780825308314; $9.99; Beaufort Books; Ages 8-12; grades 3-7; Lexile Measure: 920L; Publication Date: Aug 25, 2016)
After Inheriting legendary time travel skills from their Papa Lewis, Tommy "Bubba Jones," and his sister Jenny "Hug-a-Bug," embark on a Shenandoah National Park adventure to solve a family mystery. From the moment they reach the park entrance, the excitement begins. They travel back in time hundreds, thousands, and millions of years and come face to face with extinct creatures, endangered species, the areas first inhabitants, past presidents, former park residents, and some of the park founders. They travel deep into mountain hollows, up onto Talus mountain slopes, and discover more about Shenandoah than they ever imagined. Explore Shenandoah National Park with Bubba Jones and family in a whole new way.
August, 2017 The Adventures of Bubba Jones series was optioned for film
June, 2017 Winner in the 2017 Outdoor Writers Association of America (OWAA) Excellence in Craft contest; third place in the Youth Audience Category.
November, 2016 The Adventures of Bubba Jones books placed as award-winning finalists in the "Best Books" awards by USA Book News in the Children's education and fiction categories
"In a book that begs to be read aloud to young children, Jeff Alt unveils the spirit (and spirits) of Shenandoah National Park. Kids are often fascinated with time travel, and Alt takes Bubba Jones, his sister, Jenny "Hug-A-Bug," and their hiking family back in time to learn about geological events that shaped the mountains, discover how certain plants came to grow in the park, and marvel at the giant dinosaurs that once roamed the land. From moment to moment they never know what they will experience or who they may meet. Maybe it will be a chance to shake hands with Thomas Jefferson, jump into an ocean that no longer exists, or fish with Herbert Hoover. In addition, coded messages and a secret mission build anticipation for what will be revealed on the next page."
the author of The Appalachian Trail: A Visitor's Companion and 50 Hikes in Northern Virginia
"Jeff Alt's new book The Adventures of Bubba Jones: Time Traveling Through Shenandoah National Park, is a fun and educational paperback for children and adults to enjoy, whether gathered around a campfire or just pretending to be! Alt weaves secret codes, historical time travel, strong family values, and adventure in an entertaining tale that promotes appreciation and respect for the great outdoors. It's a wonderful book to start before a trip to Shenandoah, and finish during late afternoons or evenings in the Park. It would also make a superb classroom selection as preview to a field trip to Shenandoah National Park."
Teacher and Author of Big Meadows: A Place in Shenandoah National Park
Jeff Alt's new book The Adventures of Bubba Jones: Time Traveling Through Shenandoah National Park, makes me want to pack my bags and head to the mountains to explore the great outdoors! Children and adults both will enjoy "time traveling" through Shenandoah National Park learning the historical facts of how it was before it became a park, and as it is now. You will enjoy meeting Native Americans, Presidents, CCC Boys, and wild animals. Growing up as a Boxcar Children's fan I can see Jeff's series as doing the same thing. They pull you in – hook, line & sinker! I can't wait for his next adventure in another National Park!
Photographer, Big Meadows: A Place in Shenandoah National Park
"If your kids loved the Magic Treehouse books, they will LOVE this series too! Miss Grace devoured the book, and loved being able to read about animals and the park. She then had to regale me with different facts from the story! I always count that as a plus. If your child can tell you everything from a book, then obviously it took hold of their imagination and they liked it! Miss Grace already wants all the rest of the books in the series. The illustrations help to break up the chapter reading and are totally kid worthy! This is a great series that your child will love reading, and you will love having them read (you just might want to read it too!).

If you are a homeschooling parent, you will want to pick up EVERY book in this series, to add to your science, history and reading curriculums! There's even ways to add math and language! Each of the Bubba Jones books are filled with historical, ecological and scientific facts about the park in question, and its inhabitants, allowing you to use one book to cross spectrum topics. Plus, if you add in a little hiking and on-hand science experiments, the education from the book will really take root! Plus, each book includes a curriculum guide and discussion questions for each chapter, so it almost teaches your kids for you, LOL. With these books, you'll get books that are fun AND educational for your kids too."
Bless Their Hearts Mom Blog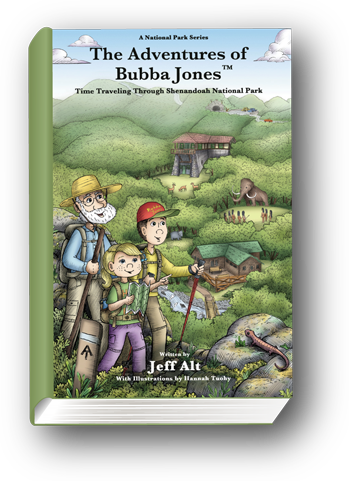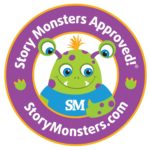 Kid Tested!
Judge Certified!